Energy center for the enterprise for the production of nitrogen fertilizers
In 2021, MKC Group of Companies completed the construction of a power plant for the largest industrial enterprise in Siberia. In the spring, a power complex was put into operation at the production site in Kemerovo, which began to provide the plant with electric and thermal energy.
The total electric capacity of the facility was 22.5 MW, thermal — 19.3 Gcal. Five gas gensets of the German MWM plant — TCG 2032 V16 B with a capacity of 4.5 MW were used as the main generating equipment. These gensets are characterized by a high degree of reliability and environmental friendliness, as well as one of the highest efficiency in the world — 86.5%.
The operation of the power plant is carried out in a cogeneration mode (simultaneous generation of electricity and heat), in which thermal energy is used not only for production processes, but also for heat supply to the workshops of the enterprise. The power plant is fully integrated into the technological processes of the plant and operates in parallel with the power grid. Natural gas is used as fuel for the gensets.
The power center has become in many ways an innovative facility built using innovative (two-storey) block-modular technology construction, first implemented by MKC Group of Companies in 2019. At the Kemerovo facility, the technology has been improved and optimized: the number of block modules has been increased (their total number is 5), their technological arrangement has been changed, innovative solutions for ventilation and fire-extinguishing sections have been applied.
This power center has become another successful project of MKC Group of Companies. The company carried out all the work on the commissioning of the turnkey facility — design, supply of equipment, construction, installation and commissioning.
The power plant will allow the customer company to significantly reduce production costs on electricity and heat consumption and improve economic performance. According to calculations, the payback period of the power center will be 3 years.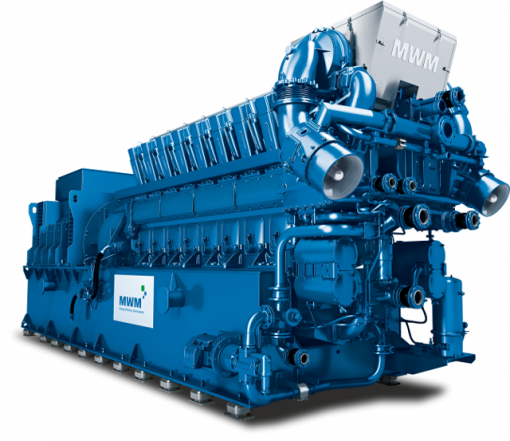 The gas engine is the technological top of MWM — the most powerful and efficient model of this brand.