The MKS Group of Companies is an official dealer and service-partner of MWM – one of the leading brands in the sphere the cogeneration installations of autonomous power supply production. From 2017 to 2019 the MKS Group of Companies is a No.1 dealer in Russia following the results of MWM engines sales.
An official dealer
and service-partner
of MWM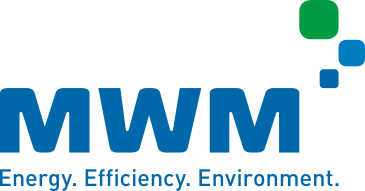 An official dealer and service-partner of MWM status allows us to resolve all complex of the issues connected with sales and further technical maintenance of engines of this brand. All the technical personnel of the MKS Group of Companies underwent a certified training at the manufacturing plant in Germany. The MKS specialists can carry out commissioning of all levels of complexity. Besides, the status of an official dealer allowed MKS to significantly reduce the MWM equipment delivery terms and also to organize an expanded MWM spare parts warehouse based in the own workshop in Chelyabinsk and in other cities of presence.
---
Engines
Today MWM® gas engines are ones of the most reliable in the market of the distributed power generation. The decisions constructed on their base can be adapted to various needs of the consumer, and the wide range of original accessories and the MWM® spare parts in the MKS Group of Companies warehouse considerably accelerates the installations field service process.
Contact us
Message sent. Thank you!