Energy centre for an oil-producing deposit
The MKS Group of Companies implemented a project of a modular thermal power plant operating on associated oil gas with a capacity of 10 MW (stage 1) for an oil-producing deposit in the Republic of Kazakhstan. The customer of the project was the largest integrated Kazakh-Chinese enterprise. The purpose of the project: fuel gas production from the APG; electric power generation for the needs of the deposit; liquefied hydrocarbons production (propane-butane mixture).
According to the project, the main equipment at this site is a gas genset MWM TCG 2020 V20 in the amount of 5 units. The fuel is prepared fuel gas based on associated petroleum gas. The project intends to be implemented in 2 stages and the power plant's generating capacity increase to 25 MW.
The MKS Group of Companies is implementing projects using associated petroleum gas (APG) as fuel. We are ready to offer comprehensive turnkey solutions on the basis of gas genset units for various APG compositions. Integrated APG preparation systems developed by the MKS Group of Companies' specialists make it possible to maintain generating equipment's operability and efficient operation even in case of serious changes of APG composition and quality inevitable within the operating period. For more information in this field of operation, please see «Solutions for the Oil Industry».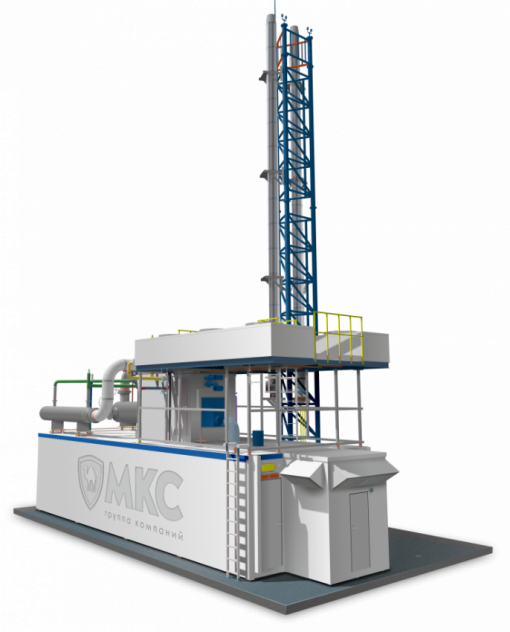 Compact and powerful solution with an efficient heat removal system.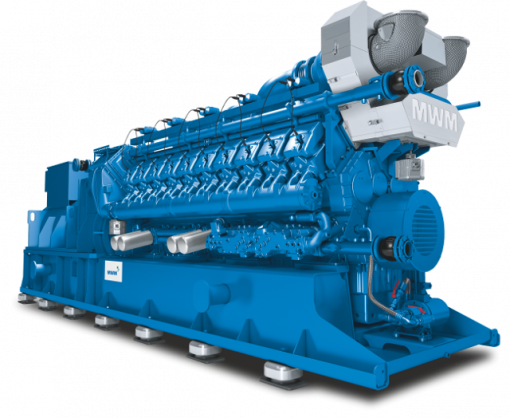 The optimized model is the most popular in the MWM TCG 2020 series to be used in the industrial sector.